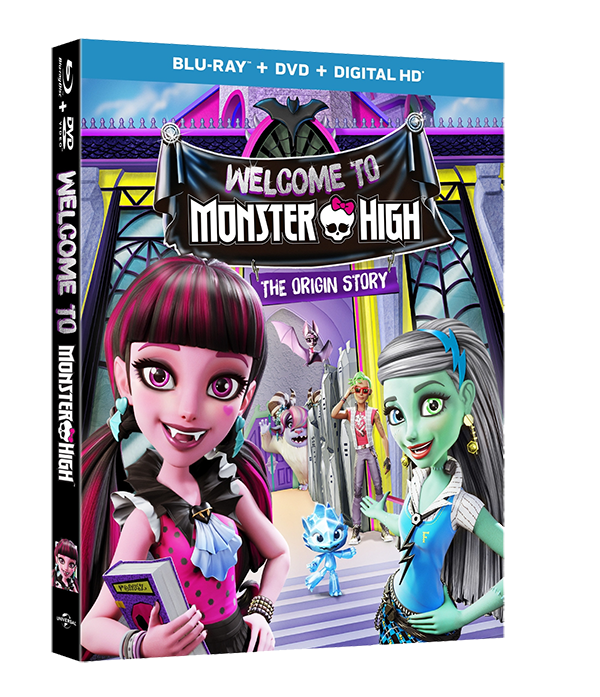 MONSTER HIGH™: WELCOME TO MONSTER HIGH [AVAILABLE 9/27]
Monsters once lived in hiding—even from each other—because they were afraid they would be in danger if humans knew they existed. But Draculaura, the daughter of Dracula, along with her best ghoulfriends, dreamt of a school where everyone was welcome and accepted for who they are. Determined to make their dream come true, the ghouls travel the world on an epic adventure to recruit new students. But even in this amazing place, there's drama: a villainess zombie is spreading trouble rather than friendship, and every student must live with the fear that their secret will be revealed. Now the ghouls must save their school so that every monster has a place where they belong and their uniqueness is celebrated!
Catch the first 12 minutes here!
Having seen the movie in theaters for the one day it was out. It is ADORABLE. It's kid friendly but still done well enough to keep adult interest.